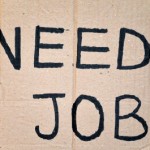 The Office of Employment & Training identifies youth, adults and dislocated workers who are eligible for assistance under the Workforce Investment Act (WIA), assesses their employability skills and provides training as appropriate for identified sectors of growing employment demand.
The Office also provides follow-up services leading to employment retention in high-wage and high-skilled jobs. These services are provided statewide while maintaining focus on the economic needs of each region.
Workers in Southern Illinois may apply at their local WorkNet Center. Find out more
Illinois Career and Labor Market Information
Are you currently unemployed and looking for work? Are you thinking about a career change? Begin your job search here to find the latest information on occupations, wages, education and training requirements, outlook and much more.
Are you a student preparing to make decisions on your future career and wondering about wages and what the education and training requirements are? Begin your career planning here with CIS or CIS Junior to find the latest information on occupations.
CIS Junior – is for middle and early junior high school students. CIS Junior offers an 80 question survey that helps students identify occupations they may be interested in exploring. It includes information about what jobs pay and which high school subjects are needed – all written for the 5th grade reading level. The My CIS Portfolio is transferable to CIS when the student enters high school. More details
CIS Plus – Schools can lease CIS Plus to help all students succeed. Use ACT and SAT online courses to prepare for realistic, timed practice tests and get better scores for college entrance exams. There are also civil service practice exams, the IDEAS interest inventory, and Dependable Strengths career guidance materials. Click on the link below for details on the many tests and self-assessments now available for use within the Illinois Career Information System. Details here
Illinois Career Information System (CIS) – is for high school and college students, counselors, parents and anyone searching for in-depth career resources. CIS offers information on occupations, programs of study and training, as well as Illinois and national schools. It includes information about owning your own business, writing a resume, tips for a successful job search and much more.
The My CIS Portfolio saves your assessment results, favorite occupations, schools and financial aid sources. It also provides access to Find Your Green Job.
A Guide to Your Job Search and the Illinois Career Information System
ReNEW
Laid off? Unemployed? Looking for a career change? ReNEW provides experienced workers with many options including, Find Your Green Job (accessed through the My CIS Portfolio menu) and the Job seeker Success Mindset Training. It covers the material from CIS but in a way that's more user-friendly for adults.
The extensive Job Boards and Resources section has links for job seekers over 50, veterans, disabled job seekers, and ex-offenders.
ReNew gives you the opportunity to:
Learn more about YOURSELF
Explore occupation OPTIONS
Find TRAINING & EDUCATION
Identify FINACIAL AID
Find a JOB
Get more information on Illinois Career Information Resources